by Ski le Gap
Will ski resorts be open for the coming 2020/21 winter?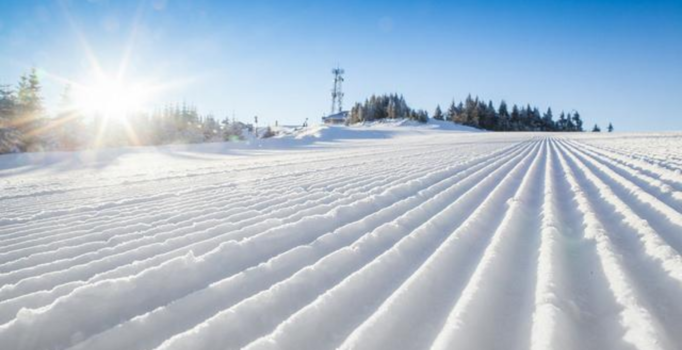 For many students taking a gap year, working a fun-filled ski season as a chalet girl or becoming a ski instructor is considered a rite of passage. If you love to ski or snowboard, the seasonaire life is pretty unbeatable! 😛
However, the burning question on every snow enthusiasts mind at the moment is "will I be able to ski this winter?" and if so, how different will the experience be.
Without a crystal ball, no-one can say anything with 100% certainty about the coming winter. We don't know what the COVID situation will look like in a few months' time.
However there are lots of positive signs to suggest that the coming season will go ahead. A survey conducted by Ski Press and Skipedia report that 85% of ski industry professionals believe that ski resorts will open for the 2020-21 ski season.
Many travel operators are actually suggesting it will be a 'boom winter' with ski holidays being even more popular than normal as people feel they need a holiday after lockdown.
Ski operator, Crystal, reported a 125% jump in bookings for the coming winter since the UK Government announced a relaxation of travel restrictions. We at Ski le Gap have also seen a large increase in interest and bookings for our ski and snowboard instructor courses.
This is a great indicator that demand for ski holidays is still there. This in turn is great news for gappers looking to work a ski season as there will be plenty of jobs. 🙂
Winter resorts still have plenty of time to reopen, with increasing optimism this will definitely be the case. However, there are lots of questions around how resorts will operate and what life in the mountains will be like.
❗ Here are a few practices being hotly discussed ❗ :
Social distancing in lift queues and limited capacity in gondolas and on chairlifts
Encouraged to wear face coverings and gloves – luckily, this is often the case in ski resorts…or the norm in Canada! But expect to wear PPE off the slopes as well as on
Increased pre booking of things like ski passes and equipment hire to prevent queues and congregating inside
Restaurants and bars should all be open but likely to have restrictions around capacity and social distancing in place
Self catering may be more popular and chalet holidays will aim to provide a more contactless service, rather than having a traditional host present at meal times etc
Ski and snowboard lessons will likely suggest meeting points on the slopes to ease crowding and restrict the number of students to an instructor
A ski season could be the first taste of travel gappers embark on as part of their gap year and luckily resorts have plenty of time to plan ahead.
That said, things can change very quickly in a very short time. Lock downs could be reinforced and travel could be suspended again, but for now hopes are high that we will be back on the slopes next season.
We at Ski le Gap are very much hoping and expecting our 2020/21 ski and snowboard courses to go ahead. 🙂