Snowboard Instructor & Training Courses
Accomplish your snowboarding dreams
Choose your snowboard dream
A chance to bring your riding skills to the next level. With 24 years experience, we provide a range of snowboarding courses in Canada.
---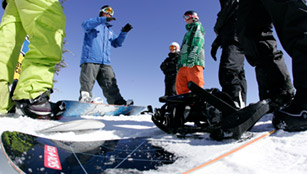 Learn
Train to be a Ski or Snowboard Instructor

With Ski le Gap you can have the ultimate gap year experience. Join us on one of our ski or snowboard training courses and you'll come away as a qualified instructor. Our courses suit everyone from complete novices to more advanced riders. You'll be training with the highest qualified snowsports instructors who are the 'best of the best' skiers and snowboarders. As your dedicated teachers and mentors, they will work with you to develop your skills and achieve an internationally recognised ski or snowboard instructor qualification.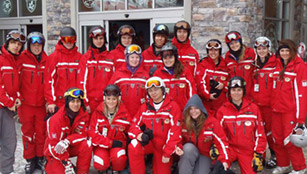 Teach
Teach at the Local Ski School in Canada

Having perfected your technique and gained a teaching qualification, you'll apply what you have learnt by working as an instructor at the local Mont Tremblant snow school, running group lessons. Coaching members of the public, you'll gain leadership and communications skills that are highly valuable, whatever your future career.

The opportunity to teach skiing and snowboarding is a great way to build self-confidence and looks fantastic on your CV!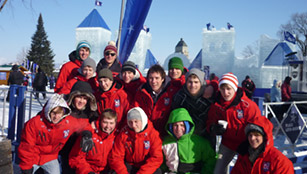 Play
Explore Canada on your Ski Season

With Ski le Gap you get to immerse yourself in the culture of the Canadian experience! We arrange an extensive, fun-packed social programme so you have an amazing time both on and off the snow. Course activities and trips include visits to Montreal, Ottawa, and Quebec City, , French language lessons, winter bushcraft,watching a true Canadian Ice Hockey matchand much more!

Evening socialsare an essential part of the gap year ski experience, and you'll have a blast with your fellow students at fancy dress themed nights, pub quizzes, parties and more.
We'd be happy to chat, call us direct on
I have been taught how to ski, made lifelong friends and had the time of my life. I would go back and experience it all over again if I could

Charlotte le Blanc-Smith,